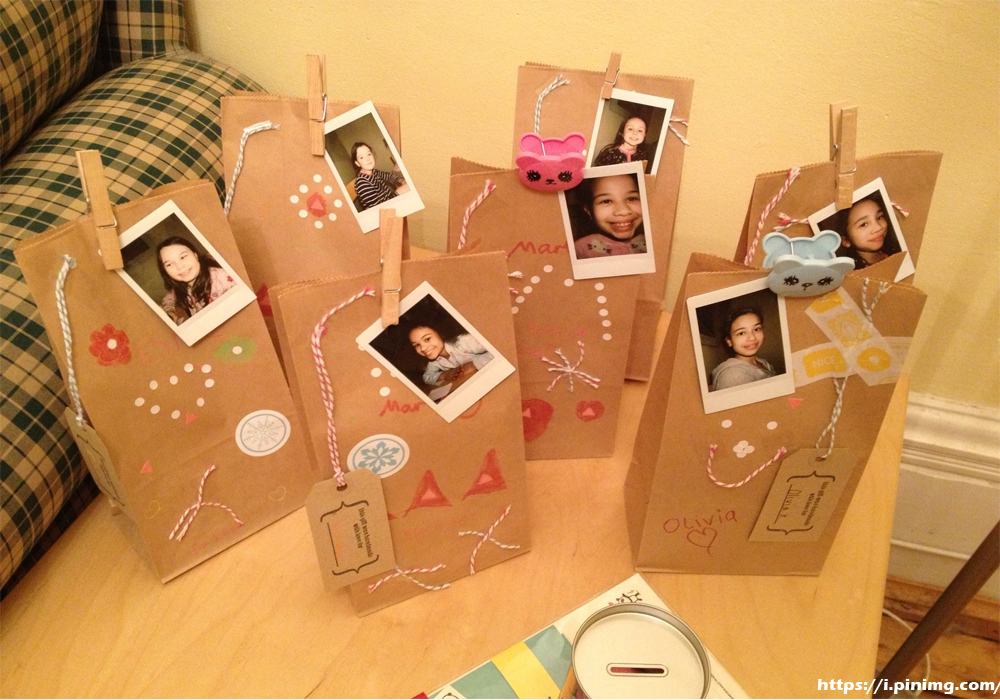 If you want to try a fun activity at the party and recycle at the same time – why not have the kids involved in making their unique party bags from the newspaper, magazines, old wrapping paper or possibly a colorful picture they have drawn in advance?
You could help make your paper ahead of the party and build bespoke bags that satisfy your theme and color selection!
Follow these great instructions from Little Cherry and stop by soon for more great party ideas!
You will be needing:
Glue
Cello tape
One notepad per child
Scissors
A box to wrap the paper around – this needs to be the size you choose your bags to make out
Some raffia, ribbon or string for your handles – or strips of paper, two for each child
Some stickers, glitter or stars to decorate
How to do it:
Take your sheet of paper and fold in a side, operate a distinctive line of glue along the edge and secure with cello tape if required.
You should make this happen part for the children when they are very young: Place your box inside the paper and wrap the paper around it, folding in the outside edge and securing with glue and a small piece of cello tape, if needed
Turn the therapy lamp and so the raw edge is facing you, push the superior edge down and that means you have two triangle shapes for the sides.
Fold the triangles in on the middle and also the bottom flap up, secure with glue along with a small piece of cello tape, if required – imagine you are wrapping something special.
Pull the lamp out the open end of your bag
Pinch the edges to produce a crease down them, you will see that the lower edge folds in alone so you might be able to flatten the bag out
Now re-open it and attach your handles with small components of cello tape
The children can decorate they're made by hand, recycled party bags while using glitter, stars or stickers – or you'll leave them as is also!