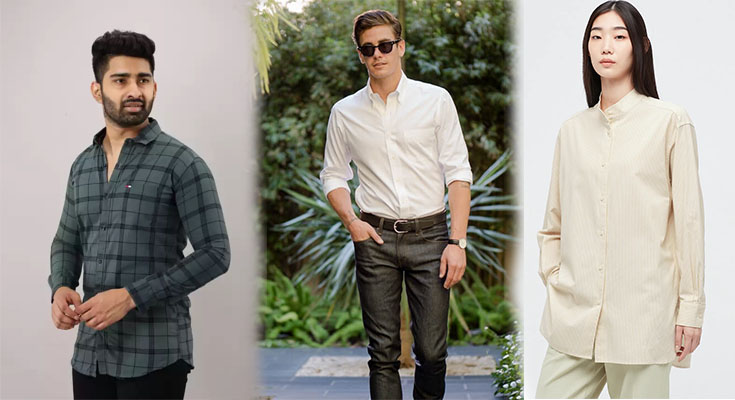 A shirt with a long sleeve comes in a range of colours and patterns. Due to the versatility of shirts, one has to choose a good quality full sleeve shirt and make sure that it fits well.
Choosing a full sleeve shirt is a complicated task since it can be used in various locations such as job interviews, social gatherings, or casual meetings. One should always choose a full sleeve shirt keeping a lot of factors such as colour, size, texture, pattern, etc.
Tips to pick the best long sleeve shirts for certain occasions or meets
To purchase the ideal full sleeve shirts there are many tips such as
Picking the colour of the shirt
Colour is the most important element of buying shirts since each colour is well suited for a particular occasion.
If you are buying a full sleeve shirt for a job interview make sure that it consists of conservative colours such as white, off-white, light grey, or light blue. These are the safe colours that would give of good first impression for job interviews
While purchasing long sleeve shirts for casual parties or meets, choosing a bright or unconventional colour is the right choice such as bright green, orange, and pink.
For attending casual meetings related to businesses, people prefer dressing up and not looking very formal simultaneously. Therefore for these situations, purchasing a full sleeve shirt that has a mix of two to three colours that blend well together such as green blue and grey is the right option.
Picking patterned shirts or ties
Even though solid colours are widely used, different patterns in full sleeve shirts are also considered appropriate.
Patterned shirts are considered more appropriate to be worn in casual occasions are laid back office settings whereas solid shirts can be worn with …
Tips That Can Help You to Pick the Best Full Sleeve Shirt for Different Occasions

Read More >>>