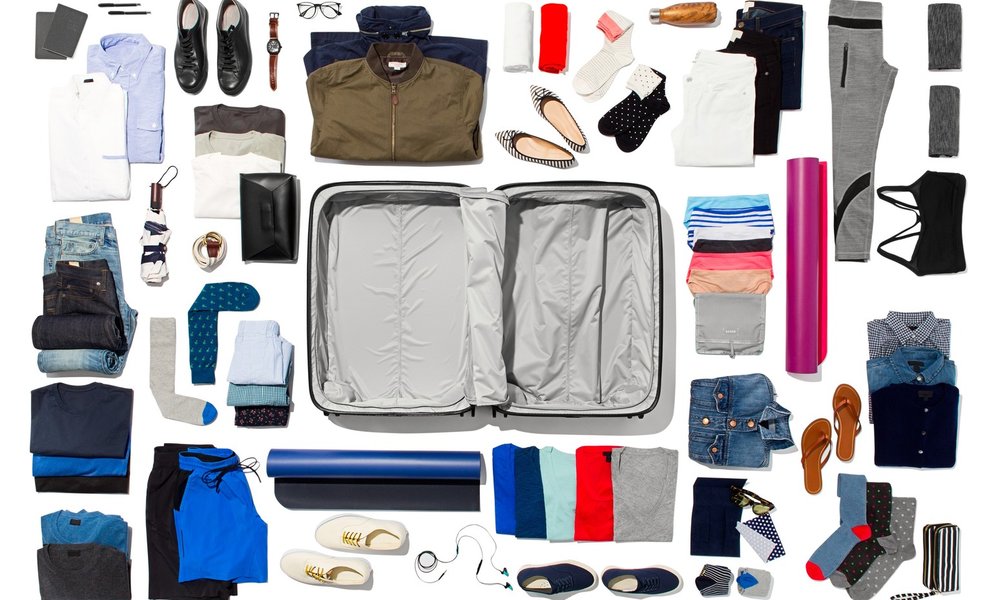 Going for a short trip or vacation can be very refreshing. Work or study, whatever you do, you deserve an occasional break. And what can be a better way to relax and rest than to travel? Vacationing with loved ones is the most fun and satisfying way to spend your free time. No matter how busy you are throughout the year, it's always good to go on vacation whenever possible.
One of the main concerns when traveling is a suitcase. You have to pack a lot of things to make sure it is difficult to stay away from home. If you miss one important thing, you can find yourself in trouble in a foreign country. In addition to clothing, there are toiletries to be brought together with first aid kits and cosmetics. Some of your story books, ipods and sunglasses are also important! Because of the variety of things you need to pack in your travel bag, it might be a little confusing!
The following are some useful tips on how you should pack your luggage:
1. Start planning your vacation in advance. If you have successfully taken leave from work in December, you should finish planning in October! This is important for more than one reason.
2. The type of clothing you wear depends on where you go. If this is a tropical country, you don't need to wear winter clothes, but if instead, you should wear your sweater and jacket. However, the basics of clothing will include t-shirts and jeans, or whatever you like. Also bring clothes that are easy to wash, do not need to be ironed and easy to dry. A pair of comfortable shoes is something you have to pack in your luggage.
3. Heavier items such as electronic goods, toiletries, etc. must enter the …
How To Pack Travel Luggage

Read More >>>