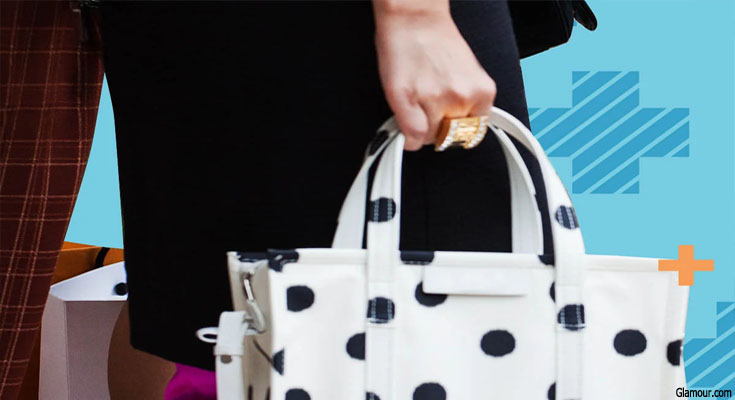 A manager of a famous clothing store told me that she usually judges the potential purchasing power of a customer by the observation of the customer's bag. The manager believes that picking up the right bag is much more difficult than wearing chic clothes. Here are some tips for you to bag the right style.
No more than one bag
It is a fact that carrying no more than one bag will make you appear clean and neat. If you have a lot of things to carry and feel it necessary to carry two bags, a backpack and a handbag will make you nimble and lively. Try to avoid carrying two bags of the same style.
Pay attention to the color combination of other accessories
Every girl knows that she will surely not make mistakes to hold a bag of the same color with her shoes. However, such combinations are not absolutes. Bags could match perfectly with not only shoes but also belts, clothes, and even silk scarves. Here are some methods to create a perfect combination of your bags and accessories:
Colors belong to the same color system will bring you a sense of elegance; Contrast colors will be the most eye-catching combination; Bright-colored bags will perfectly match those clothes of neutral colors.
Don't make a mess inside your bag
Many girls like large bags because they could put everything in – books, cosmetics, bottles, snacks, and clothes all could be contained in a large bag. However, don't suppose you could do that because no one else could see what are in your bags. The cleanness of the inner bag is a symbol of the elegance and femininity of a lady.
Look in the mirror again with your bag before going out
A final word of advice, remember holding …
Four Fashion Secrets of Carrying a Chic Bag

Read More >>>