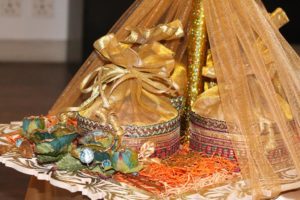 Corporate gifting has become easier with so many options available on Diwali. Be it your clients, employees or business partners, to make the right choice of gifts, it is going to take you some time to pick something creative and useful. For the last moment purchase, if you are unsure of what gift to go for, you can simply pick one of the below diwali gift ideas for corporates:
Decorative Candles
Diwali is known as the festival of lights and what could be a better gift than decorative candles! With its very own importance in this festival, you can give this gift to your clients or employees as this shows your intention of strengthening their bond with your company and easily fits in to your budget. This festive season, decorative candles can work wonders as a corporate Diwali gift.
Personalized Photo Frames
Nowadays, personalized photo frames are a great option among many corporate people as they let your clients/employees know that you appreciate and care for them. Easy to make and order, these personalized photo frames is intended to deliver personal sentiments with a great ease. Also, this type of gift is so easily available in the market and can be customized to a great deal. Along with the photo of the recipient, you can also add a note of thanks or appreciation with the Diwali greetings.
Laptop Sleeves
Why not surprise your employees/ clients with unique and customized laptop sleeves! This is the way you can show them their importance to you as this is something which they can use every day in their daily lives and therefore, is a must try. These laptop sleeves can be customized with your company name and logo. This will give them a feeling of belonging to the company and serves as a great Diwali corporate gift too.
Beverage Bottles
Another gift idea that can be added to the list is beverage bottles such as vacuum flasks for your clients and employees. Find out models that offer you maximum insulation and helps to retain the temperature of the contents. If the bottle or flask has got a cap that can be used as a cup as well, that will serve the clients. These products can also be customized as per your requirements, for example with the client name, company logo and company name.
Gold and Silver Coins
Gifting gold and silver coins is one of the best traditional Diwali gift ideas for clients. These are available in wide ranges and varieties with exquisite designs and they are a hit for the occasion of Diwali. They also reflect your good wishes as well as prayers for good health of the recipient and their family.
Customised Chocolate
Sweets & chocolates are the most preferred gifts for Diwali as far as corporate are concerned. Chocolates is seen as a premium product and are available in customized packaging therefore most corporate prefer for the same. ChocoCraft is one of the premium companies providing cutomised corporate chocolate gifts for Diwali in India.
Conclusion
These corporate gifts help to strengthen the bonds with clients as well as employees. With so many other options in the market, it will not be difficult for you to decide on the gift you would want to give. No matter what gift you choose, make sure that it is presentable and appropriate to the recipient.