Father's Day is just round the corner and it is time to tell your Dad that how much this day means to you. This day should be locked up in your memories for the years to come and this is only possible with some heart-warming gifts that will convey your true feelings to your father. And not just your father, but everyone who has ever played a fatherly image in your life should be honored on this day. Your grandfather, uncle, and even brothers need to feel privileged on this day.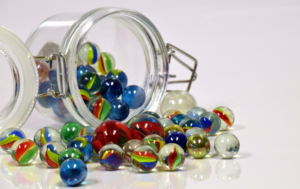 You might have already made plans for the day with your Dad that may include a lavish dinner or a party night. But this is not enough to make a Father's Day memorable. No, we do not mean to dishearten you, but we are here to help make this occasion into a remarkable one by helping get him the perfect gifts for Father's Day that will befit his magnificence.
A perfect gift for your Father should be like:
A father will only crave for a gift that tells him how much you love him and you would yearn to see a sparkle in his eyes when he unwraps this thoughtful present. This can be achieved only if you opt for a gift that exhibits love and warmth. That could be a piece of paper that certifies him as the World's Best Dad or just a simple greeting card which conveys your love towards him.
The second most important thing you should consider while buying him the perfect gift is to make sure that your Dad will be able to use it. For instance, a watch, belt and wallet, these are a classic choice and your Dad will happily use it every day until the next Father's Day. …
How to Make Sure You are Buying the Perfect Gift this Father's Day

Read More >>>